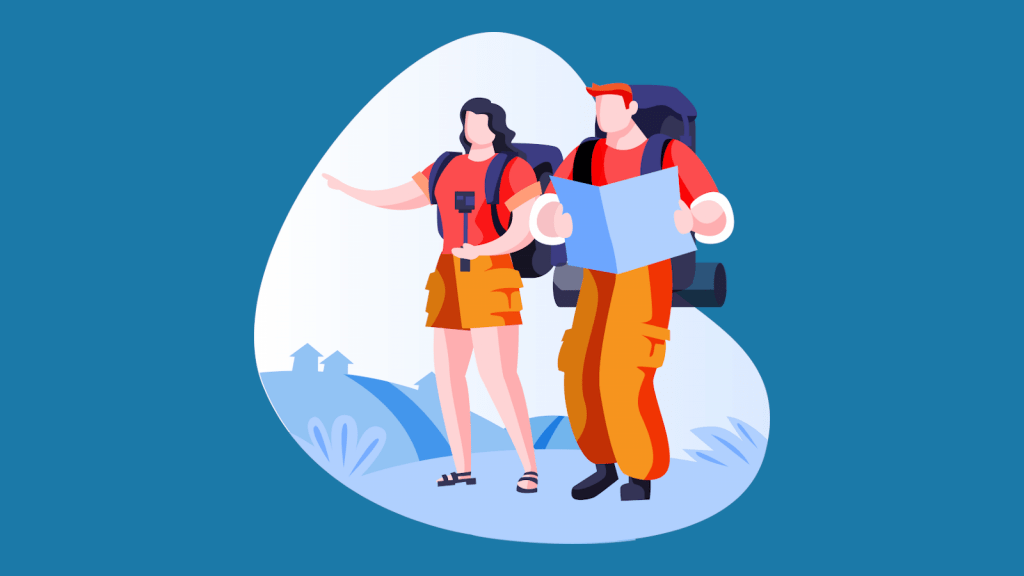 Are you looking to maximize your profits and make the most of your next car boot sale adventure? Look no further! This complete guide is packed full of tips to help you make the most of your next car boot sale experience. From pre-sale preparation to haggling tactics, this guide covers it all. Whether you're a regular car booter or a first-time seller, this guide will help you sell your items and make the most of your day. So buckle up and get ready to turn car boot sales into a fun and profitable hobby. Let's dive in!
Find a Car Boot Sale Near You
Finding a car boot sale near you is easy and can take as little as 60 seconds. It doesn't matter if you are looking for a day out with the family, or you're sourcing stock for your business. Finding a local car boot sale in your area is easy.
Most car boot sales run on Sunday mornings while most of the high street shops and other activities are closed. Many car boots have plenty of activities for children, as well as on-site refreshments. This gives the kids plenty of things to do whilst you wander around the stalls.
There are many ways to find a car boot sale, but these are a few that we recommend:
Car Boot Selling Essentials.
We have identified the must-have essentials when selling at a car boot sale. Along with our explanation, we have also provided direct Amazon links. Of course, feel free to shop around yourself, you have no obligation to use our affiliate links!
Car Boot Stall Table
Whilst it is possible to sell at a car boot sale without a table, doing so will affect your sales. Most car boot sales are held on grass, the ground will be wet early in the morning. Having a table will ensure your items are displayed off the ground and closer to the buyer's eye lines. We recommend using folding wooden wallpaper tables. They are relatively inexpensive, easy to carry around, and will fit in almost all cars.
Item Price Stickers
When you have a large stall and many items for sale, keeping track of prices can be a difficult thing to do. This is made worse during busy periods of the day when multiple buyers are asking for prices at the same time. You do not need to sticker everything and everything, leaving a few items unpriced is in fact a good thing. You want buyers to be asking prices as this gives you a chance to engage with them. Saying that having prices on some of the items you are selling gives buyers who are not confident to ask a price an idea of how much you are looking to sell things for.
Secure Change/Cash Box
Whilst 99% of the people who visit car boot sales are there for a good day out and just intend to enjoy themselves and pick up a bargain or two. When selling at a car boot you do have to prepare for that 1% of people who may have other intentions. ALWAYS keep your cash inside your car with all doors locked. Even better, keep your cash inside a secure cash box and locked in your car. Even if it takes a little extra time to open your car to get some change, it's far better than losing the lot to theft. Plus the fact, keeping your notes and coins organized makes it much easier to count out any change you need to give the buyers.
Hot Drink Flask
During the cold weather months, getting up early is hard! Some boot sales can run for 4 or 5 hours and it's important to keep yourself warm during the early hours. We recommend bringing food and drinks with you to keep yourself energized. Bringing a flask is a fantastic way to keep cold drinks cold for the summer, and hot drinks hot during the winter.
Clothes Hangers
Clothes sell much better when hung up, whilst some people do love to rummage through a pile on the floor, the majority of people prefer looking through clothes on a rail.
Heavy Duty Clothes Rail
Clothes hangers aren't much use without a rail! From experience spending that little extra for a heavy-duty rail is worth every penny. It only takes a small gust of wind with the cheaper rails, and the whole lot is on the floor. Clothes really do sell well at car boots, people love to buy second hand. Using a rail makes it easier for buyers to see what they are looking at. Very often buyers will pick up multiple items from the rail, compared to having to rummage through a large heap on the floor.
How to be Successful at Car Boot Sales
Car boot sales are a great way to declutter your home, make some extra money, and find some unique and interesting items. However, with so many sellers and so much competition, it can be challenging to stand out and make the most from your car boot sale experience. Here are some car boot sale tips to help you be successful and make the most of your selling experience.
Good Planning
Plan ahead and do your research Before heading to the car boot sale, research the location and times of the event. Make sure you arrive early to get the best spot and take advantage of the busiest shopping times. Consider the items you have to sell and determine which car boot sales are best suited to your goods.
Competitive Pricing
Price your items competitively and be realistic about the prices of your items. Remember that people come to car boot sales to find a good deal, so be prepared to negotiate on price if necessary. It is important to be open to negotiation on price and be prepared to make deals and bundles to close a sale.
Attractive Stall
Make your stall visually appealing and make sure your items are clean and well-organized. Consider using tablecloths, baskets, or boxes to create a neat and organized look.
Be Approachable
Be friendly and approachable. Car boot sales are social events, and people like to feel welcomed and valued. Be friendly and approachable and be ready to answer questions and have a chat with potential buyers. This can help build rapport and increase the chances of making a sale.
Be Prepared for Bad Weather
Be prepared for all weather. Bring a table, chairs, and a pop-up canopy or tarp to protect your items if attending an outdoor car boot sale in the winter. Pack extra bags to make it easier for your customers to take their purchases home.
Car boot sales can be a fun and rewarding experience, but they do require some preparation to be successful. By following a few of these tips, you can increase your chances of selling your items, and have a great time while you're at it. Happy selling!
What to Sell at a Car Boot Sale
Car boot sales are a great way to make a bit of extra cash and clear out any unwanted items that have been cluttering up your home. But what are the best things to sell at a car boot sale? Clothing and accessories are always popular, especially if they are designer brands or vintage items. Books and CDs are also great sellers, but they tend to do better in bundles these days.
Antiques and collectables can sell really well, make sure you do your research before selling, and more often than not dealers will try and pay next to nothing for them. Make sure you know its worth and give yourself the lowest price you would take before you go, so you don't get overwhelmed and accept an offer you are not happy with.
If you're feeling creative, craft items such as handmade jewellery, art prints and homewares often do well. You may find craft items are better suited to markets. Of course, you don't have to restrict yourself to second-hand items. Consider offering services such as face painting or kid's activities. You may need to contact the car boot organiser first, to confirm they will allow these sorts of activities.
Whatever you decide to sell, just make sure it's something that you're willing to barter on the price. Good luck!
How do You Haggle at a Car Boot
This is probably more targeted at the buyers, but having some haggling skills is great as a seller too. Buyers will try and reduce the price, it's why we all love a car boot sale. Being prepared for this as a seller is important.
Haggling can be intimidating if you're not sure how to go about it. Here are some tips to help make sure you get the most money for your items that you can.
First of all, do your research. Knowing the rough market price of the item you're selling will give you an idea of how much room you have to play with when haggling. This will also help you know if the price the buyer is offering is reasonable or not. Second, be polite and friendly. This will help create a good environment for negotiation and make the buyer more likely to pay what you are asking. Finally, make sure you are prepared to lose a sale. If the buyer is offering a price nowhere near what you are asking, don't be afraid to thank them for their time and decline. This shows that you're serious about the price and will often make them offer a more acceptable figure.
What Can You Not Sell at Car Boot Sales
There are some items that are generally not allowed to be sold at car boot sales. These include:
Illegal or stolen goods: Selling items that have been obtained illegally or without the proper ownership rights is not permitted and could result in legal consequences.
Counterfeit items: Selling counterfeit items, such as fake designer clothing, handbags, and accessories, is illegal and prohibited at car boot sales.
Hazardous items: Selling items that pose a danger to the public, such as used or faulty electrical equipment or items with flammable liquids, is not allowed.
Medicines and drugs: Selling prescription or over-the-counter medications without a proper license is illegal and not permitted at car boot sales.
It's important to check the rules and regulations of the specific car boot sale you plan to attend and make sure that you are not selling any prohibited items.
Car Boot Sale Tips for Buyers
We thought we would finish with a few tips for buyers. We all want to find a bargain, and having fun at the same time is a bonus. Car boot sales offer a fantastic day out for the family. During the summer months, many car boot sales provide activities for the kids such as bouncy castles.
The early bird definitely catches the worm. Most of the real bargains are found first thing in the morning as the sellers are setting up. Another bit of advice is to bring a lot of change. You don't want to miss out on an item because the seller didn't have enough change for your £20 note.