Category
Uckfield Nearly New Sale
Listing was last Updated on 27 October 2023.
About Uckfield Nearly New Sale
Uckfield Nearly New Sale is being held on the 4th of November in the Uckfield Civic Centre. Lots of Christmas bargains ranging from baby to teen items.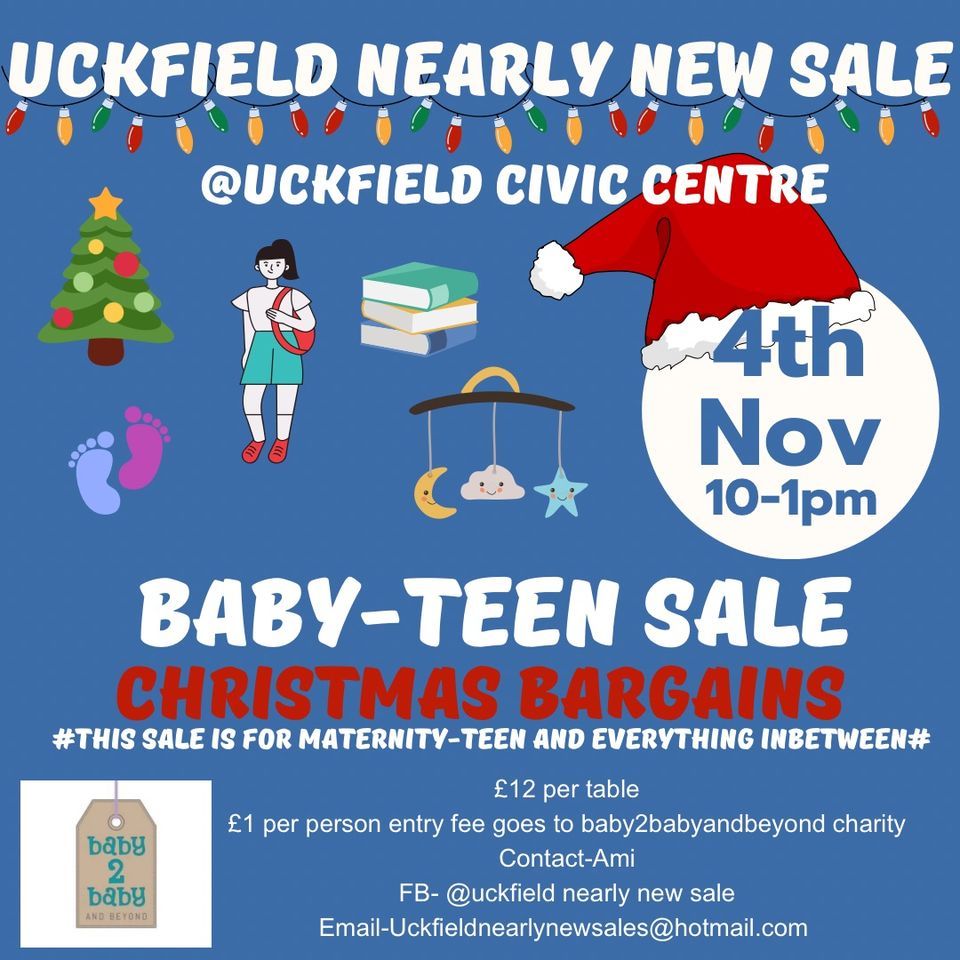 Have you visited this sale before?
Please leave a comment below and tell us about your experience. The Carboot Directory would love to hear it. Leaving a review helps give others a sense of what to expect before visiting for the first time. Also, please consider joining our UK Carboot Reddit Community and start chatting with like-minded people today.
---
Disclaimer:
The Online Carboot Directory aims to provide our readers with 100% accurate information. Occasionally errors can occur, and event details can change over time. If you own this event, please get in touch with us if any of the information on this listing is outdated and we will update it immediately.
We always recommend contacting the event organiser or checking their Facebook page to confirm it is running. Some events will be cancelled on the day of the event due to poor weather if they do not have indoor facilities to offer their buyers and sellers.
---
If you want more car boot sales in your area, use our local car boot finder to locate one near you.
Listing Details
Location:
Uckfield TN22 1AE
Runs on/from:
See Event Information
Organiser Contact:
01825762774
Car Boot Sale Tips - The Complete Guide
Are you going to be selling at Uckfield Nearly New Sale soon? Are you looking for some car boot sale tips? We have written a complete guide to selling at a car boot sale. Have a read here
Share